Last week we talked about spring cleaning outside. This week we'd like to address inside. Spring cleaning is a daunting job, and if done thoroughly can take a long time. First rule: Be gentle to yourself. This doesn't have to be done in a day or a week. Do what you can when you can. Take breaks when you feel you need them. Get family members to help. If you don't have any, perhaps you can barter with a friend, "I'll help you, if you help me."
Experts say it is beneficial to go through each room and make a list of what needs to be cleaned. They say to focus on the high traffic areas of your home and ignore the rooms that see little use. Having the right cleaning products is important. An all purpose cleaner that works on everything from counters to glass is best but you may need some special cleaners like silver or brass polish, or an oven cleaner. Make sure your cleaning materials are in good shape. Working with old brooms or mops that are falling apart will make your chores more difficult and consume more time.
Start by getting rid of clutter. If you don't, you'll only be moving piles from one part of the room to the other while you clean underneath. Clean from top to bottom. Dust ceilings, wipe down walls and baseboards. Clean pictures and wash knick-knacks. Wash windows and curtains, clean under furniture, and clean floors last. Spot cleaning is a good idea. Why shampoo the whole carpet if most of it's clean except for a few spots.
If you get really ambitious clean out closets and cabinets. Whatever you do, don't get side tracked. Don't take the time to look at old photos, read letters or your high school year book. If you're cleaning your medicine chest, check for expired medications. The same with a pantry if you have one. Did those dusty cans of peaches expire last year?
Be ruthless when cleaning. That basket of plastic flowers Aunt Trudy gave you 20 years ago and have been in a closet ever since. Do you really need it? That blue sweater; when did you wear it last? The experts suggest that you have three piles; save, toss, donate/sell.
When you're done reward yourself. Whether it's as simple as treating yourself to a hot fudge sundae, or something more expensive like a day at a spa, you've earned it!
Speaking of neat and clean-no spring cleaning needed here. Check out this little gem we have for sale in Keene. Built in 1895, this 3 bedroom, 2 bath home has been updated and remodeled but maintains it's classic charm. The kitchen has been updated and brought into the 21st century with new stainless steel appliances. First floor laundry with new washer and dryer. Notice the newly restored wood floors - so shiny. Also the gleaming wood work and freshly painted interior. Immaculate! Open house this weekend!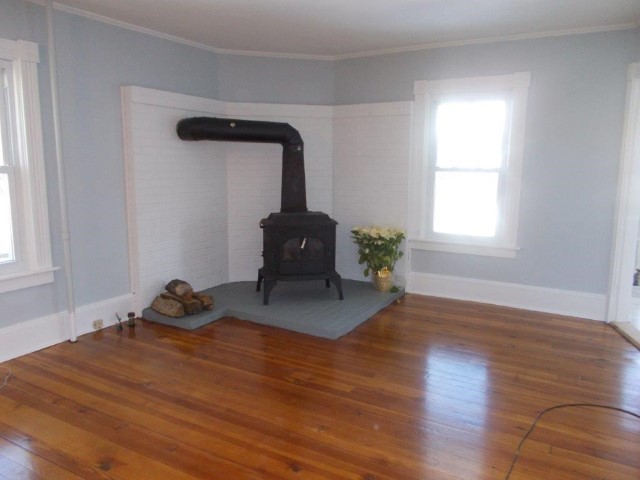 For more information contact Curtiss in our Keene office at 352-6030 or click on https://hksassoc.com/ourlistings/